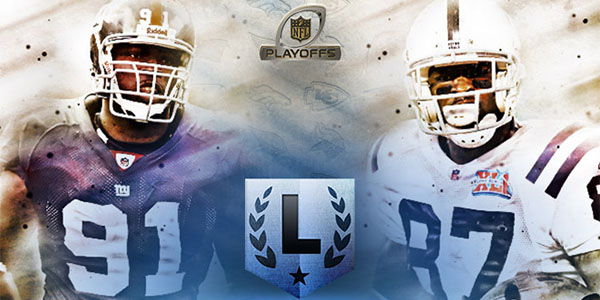 We're in the middle of the NFL playoffs, and two new player items were added to the Legends program today. Justin Tuck's latest player item commemorates his 2007 playoff run with the New York Giants and there is also a new Reggie Wayne item based on the 2006 playoffs with the Colts. If you need more information on the Legends program, check out our news post from the beginning of the season.
Here are the new player items with full ratings:
Reggie Wayne is this week's set reward and Tuck can be found in packs directly. Who are some other players that you feel would make good additions to the Legends program during the playoffs?