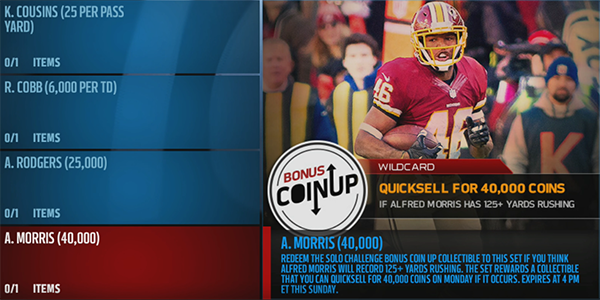 The first Coin Up for the post season has arrived in Madden Ultimate Team. This entry has players making choices based on the Sunday matchup between the Washington Redskins and Green Bay Packers. If you need more information on how the Coin Up program works, check out our news post from earlier in the year.
Here are this week's scenarios:
Kirk Cousins -- 25 coins per passing yard.
Randall Cobb -- 6,000 coins per touchdown.
Aaron Rodgers -- 25,000 coins if Rodgers records 3+ touchdowns.
Alfred Morris -- 40,000 coins is Morris records 125+ rushing yards.
Some interesting choices this week, which one are you going with?