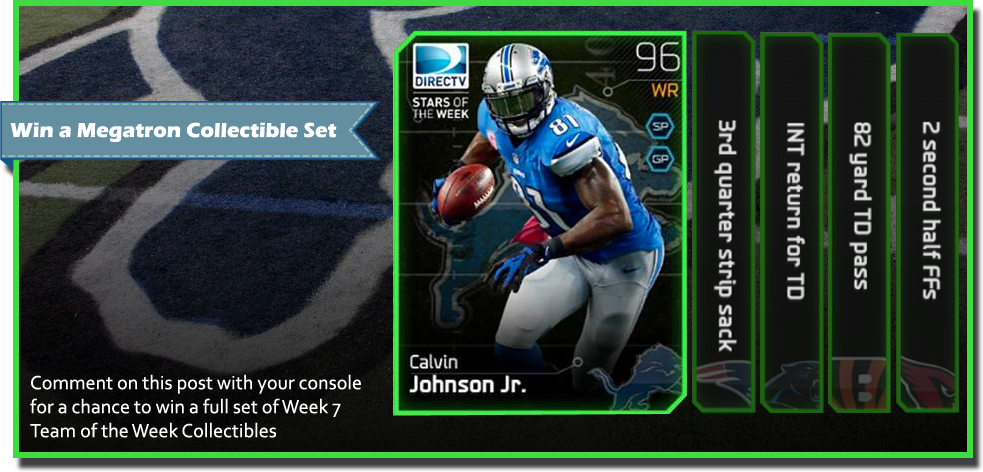 Superstar WR and fan favorite, Calvin Johnson Jr., was selected as the latest Team of the Week collection reward yesterday. He is one of the most demanded Fantasy cards we've seen this season. We're happy to announce we're giving away a full set of collectibles to unlock his 96 OVR Fantasy card for both Xbox 360 and PlayStation 3.
All you have to do for a chance to win is leave a comment on this article letting us know what console you're on. Only your first comment can win, subsequent comments will not increase your chances. If you don't include a console, you won't be eligible to win. We'll be selecting a random comment from each console to receive a full set of Week 7 Team of the Week Collectibles. We'll be announcing the winners this Friday. Don't forget to follow us on Twitter (@mutheadsite) to get the latest information on all of our giveaways!
Results
Congrats to Danameisjason (PS3) and cbs24 (360)! You guys have each won a full Week 7 Team of the Week collectible set.