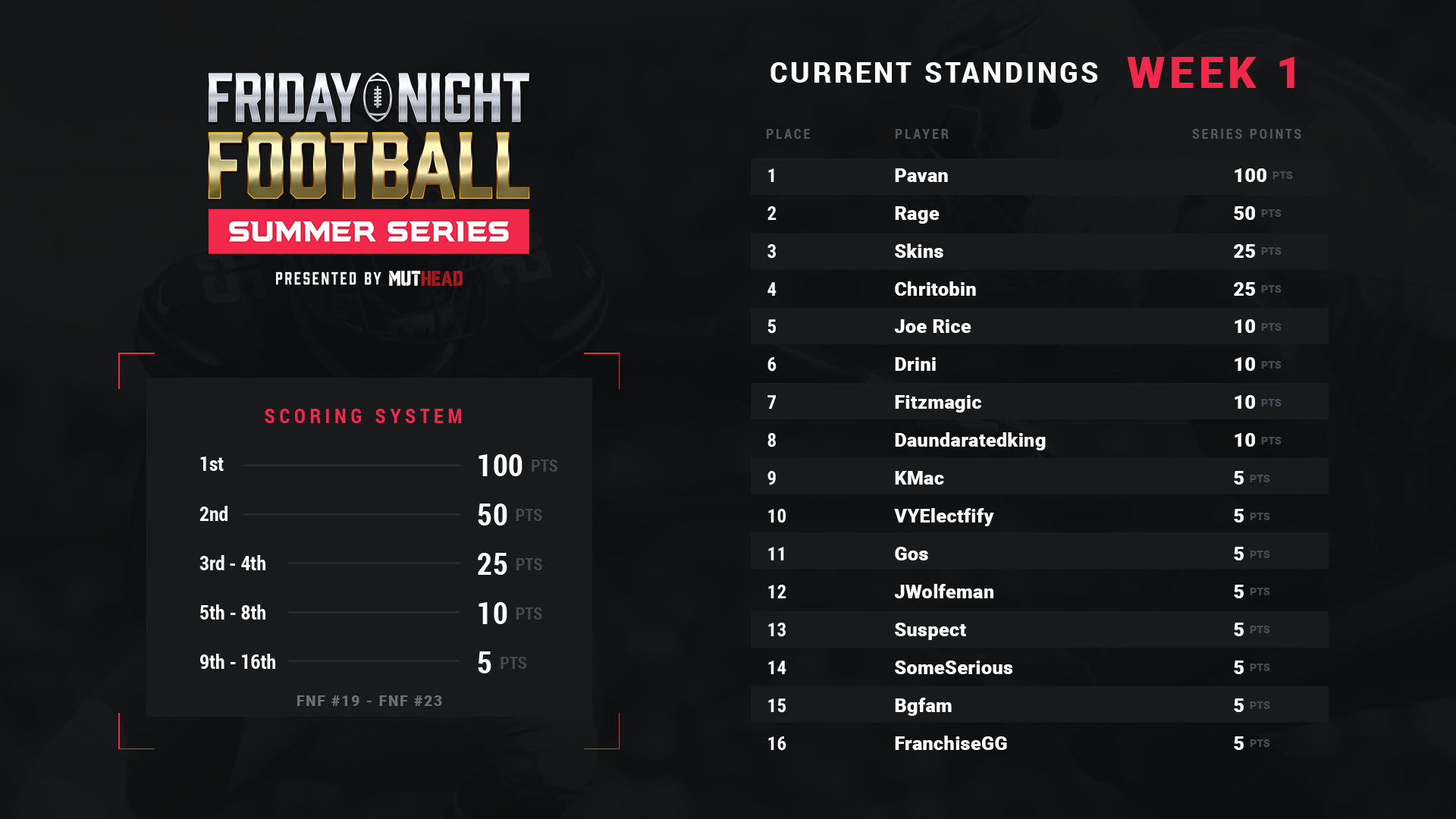 Friday Night Football #20, hosted by Grubhub, is happening tonight at 8PM ET. Make sure to tune in for Twitch drops and a chance at both Grubhub gift card and MUT content giveaways. Don't forget to use the promo code TOUCHDOWN for $10 off your first order from Grubhub.
Watch as 32 of the best players in the world compete for a $1,000 winner-take-all prize and the coveted Summer Series points. After FNF #23 on July 12th, the top 6 competitors in terms of Summer Series Points will be invited to a Summer Series Championship with a minimum $10,000 prize pool... to be played on Madden 20!
If you want more information about the Summer Series, make sure to check out our original article about it here.
How to Watch Friday Night Football #20
What: FNF #20 - Summer Series Week 2
When: Friday, June 21, 8PM ET
Where: https://www.twitch.tv/mutheadtv
Bracket: https://challonge.com/muthead_fnf_20
Drops: Yes
Giveaways: Yes (Grubhub and MUT content)
Grubhub promo code: TOUCHDOWN
Do you want to be considered for future Muthead Tournaments? The first step is to tell us who you are by filling out the form here. We get a lot of applications, so make sure to give us as much information as possible about the type of player you are and any tournaments you've already competed in or won.